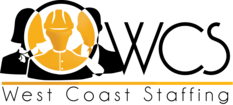 About Our Organization
West Coast Staffing was first opened in 2010. We have provided staffing services to a wide array of locations, all throughout California. Through the last few years we have expanded to 4 locations. Our ethics are a critical building block of our business. Our own success is based on adherence to the highest ethical standards; long-term client relationships, the ability to identify top candidates, and the high-quality professional development of WCS professionals protecting the confidentiality and interests of clients and candidates.
Visit our website
Want to accept on-line employment applications for your own business?
Visit NinjaGig.com
today.