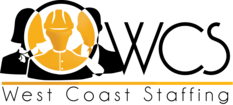 Certified Forklift Driver
Position Description
Working in a cold warehouse 38-43 degree weather pulling orders.
Also you will use pallet jack and be doing general labor work.
Knowledge of warehouse environment is essential. There is no jewelry of any kind allowed.
Must have non slip shoes and wear warm clothes.
It is 1st shift early morning.
Bilingual would be preferred.
Pay rate is $12.50 hr
If you are interested please contact our office or come in.
Jose
Reucruiter
West Coast Staffing
1255 S. Atlantic Blvd.
Los Angeles, CA 90022
Office: 323-265-2002