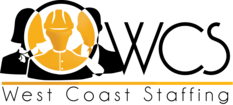 Class B Drver - TWIC Certified
Position Description
Class B Drivers – TWIC CERTIFIED – 2 Openings
Growing transportation company in City of Long Beach, has an immediate opening for Class A Drivers on with a TWIC Card.
Applicants should have experience working at the port and be TWIC certified.
Applicants need to apply in person, bring your current DMV printout, driver's license, medical card, and TWIC Card, you will be required to pass background check, and drug screen.
This is a "temp to hire position", once hired the company will provide full medical benefits, vacation, holiday sick pay.
Hourly pay is $17.00 to 18.00 per hour.
If you are interested in working for a growing trucking company and are looking for a long-term position please apply in person at: West Coast Staffing
1255 S. Atlantic Blvd.
Los Angeles CA 90022
Monday to Thursday, between 8:00 AM and 12:00 noon.
If you have any questions, please call the office at 323-265-2002.