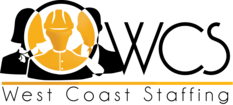 Class C Driver
Location: Vernon California
Position Description
The essential functions include: • Safely transport products in a timely, safe and courteous manner • Maintain Driver logs and complete pre-trip inspections • Adhere to all food safety defense and compliance requirements • Inspect and maintain truck and equipment to ensure proper working condition • Maintain service and appearance of truck and equipment • Ensure proper security of truck and shipments • Ensure accuracy of all pick-ups and deliveries • Assist with selecting and pulling order fulfillment • Attend and participate in Employee Safety Meetings • Other duties as required
SKILLS AND ABILITIES REQUIRED TO PERFORM THE ESSENTIAL JOB FUNCTIONS: Communication Skills and Abilities: • Ability to effectively present information and respond to questions from customers, other employees, supervision and the general public • Ability to read, analyze and interpret office documents • Ability to verbally communicate; Bilingual a plus
Mental/Interpersonal Skills and Abilities: • Ability to define problems, gather, and draw valid solutions • Ability to work independently and with others – including other employees, and outside business contacts • Ability to multi-task, establish priorities and manage time, meet deadlines and perform duties under time constraints • Ability to be flexible and adapt to changing work demands • Maintain high level of concentration and attention to detail for extended periods of time • Maintain a high level of ethical and professional standards Physical Skills and Abilities • Ability to talk or hear in order to give and receive information and instructions • Ability to stand, walk, sit, use hands to finger, handle or feel objects, tools or controls • Ability to reach with hands and arms for the function of loading and unloading truck • Visual acuity, ability to adjust focus and peripheral vision while operating company vehicles Equipment and Computer Software Skills and Abilities: • Computer literate (basic working knowledge of Microsoft WORD, and Outlook) and willing to learn and retain working knowledge of Canopy, Broadleaf's internal warehouse management system • Able to use telephone, office copier, calculator, fax machine, computer printer, scanner, or other equipment as required.
ADDITIONAL DUTIES & RESPONSIBILITIES: • Assist Logistic Manager as required • Assist Warehouse Manager as required • Assist with building orders and air shipments as required WORK ENVIRONMENT: • 40 hour work week with flexible schedule demands • Regularly work indoors or outdoors in a variety of environments • Frequent lifting and pull/push up to 25 lbs.; occasional up to 60 lbs. • Frequent use of feet to operate equipment pedals • Alcohol / Drug Free Zone
EDUCATION, EXPERIENCE & CERTIFICATES • High School Education, GED, or Equivalent • Compatible Work Experience • Job Related Certificate Programs • Demonstrated ability to provide leadership and follow-through • Fork Lift / Pallet Jack Certification is preferred • Valid California's Driver's License, Class C, and driving record acceptable to Broadleaf's Insurance Provider
Pay Rate: $14.00 to $15.00 HR DOE
Want to accept on-line employment applications for your own business?
Visit NinjaGig.com
today.