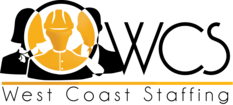 Class C Drivers
Location: Commerce CA 90040
Position Description
GROWING COMPANY IN THE CITY OF COMMERCE HAS AN IMMEDIATE OPENING FOR CLASS C DRIVERS
QUALIFIED CANDIDATES SHOULD MEET THE FOLLOWING QUALIFICATIONS
1. HAVE A VALID DRIVER'S LICENSE
2. CLEAN DMV PRINTOUT
3. PASS DRUG SCREEN AND BACKGROUND CHECK
4. SHOULD BE FAMILIAR WITH THE LOS ANGELES AREA
JOB DUTIES INCLUDE DELIVERING FOOD PRODUCTS TO LOCAL CLIENTS, SORTING AND STOCKING MERCHANDISE IN THE WAREHOUSE WHEN EMPLOYEE I NOT OUT DRIVING. MAINTAIN WORK ARE ORGANIZED AND IN ORDER. APPLICANT SHOULD AT LEASE HAVE TWO YEARS OF EXPERIENCE DRIVING A BOBTAIL TRUCK. SHOULD BE ABLE TO LIFT UP TO 40LBS . WOR HOURS ARE FROM 7:00AM TO 3:30PM ( SOME OVERTIME IF NECESSARY) PAY RATE IS $13.50 PER HOUR. THIS IS TEMP TO HIRE POSITION IF THE DRIVER MEETS THE QUALIFICATIONS AND PASSES PROBATIONARY PERIOD.
If Interested please apply in person at: West Coast Staffing
1255 S. Atlantic Blvd.
Los Angeles CA 90022
For more information, please contact 323-265-2002 ask for Miguel
Want to accept on-line employment applications for your own business?
Visit NinjaGig.com
today.