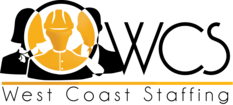 Customer Service / Inside sales
Location: pomona
Position Description
CUSTOMER SERVICE / INSIDE SALES
Must be able to provide customer support for upper management. Must know Microsoft excel,
Applicant should be detail oriented, organized, and maintain work area clean, and be a quick learner.
Please send resume to cbecerra@wcstaffing.net
Or apply in person at: West Coast Staffing
208 w E street Ontario
If you have any questions, please contact 909 939-4988
Want to accept on-line employment applications for your own business?
Visit NinjaGig.com
today.