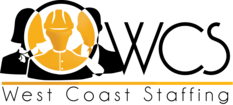 Electric Wiring Technician
Location: Commece, Ca
Position Description
Company in Commerce, CA is looking employees that have experience wiring electrical control panels and switchboards.
Must have basic knowledge of electrical prints and schematics
Must be able to understand the wiring schematic process.
Pay rate 14.00 + DOE
Serious candidates must apply in person
West Coast Staffing
1255 S. Atlantic Blvd.
Los Angeles, CA 90022
Want to accept on-line employment applications for your own business?
Visit NinjaGig.com
today.