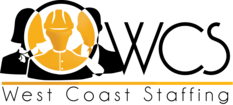 Entry Level Office Clerk
Location: West Coast Staffing- La Miranda CA
Position Description
A company in La Mirada is looking for an Entry Level Office Clerk.
This person will be working directly with the office staff to ensure all administrative tasks are efficiently and Effectively implemented. Must have a strong interpersonal skill, the ability to manage multiple tasks at once, and wide breadth of experience managing clerical responsibilities.
Requirement:
High school diploma or GED equivalent required
1+ years' experience
An outstanding communicator, both orally and written
Bilingual (English/Spanish) Highly Desired
Excellent customer service skills with a professional demeanor
Self - Starter who works well independently and in a team
Familiar with common office equipment (computers, printers. copier, fax, etc.)
Job Type: Full-time
Salary: $12.50 /hour
Want to accept on-line employment applications for your own business?
Visit NinjaGig.com
today.