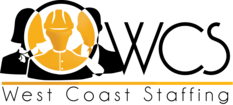 FORKLIFT DRIVER – SIT DOWN / WAREHOUSE
Position Description
Growing company in Montebello, has an immediate opening for an experienced Sit-Down and stand Up Forklift Driver, Order Picker Operator.
Job duties include the following:
Pull order using a forklift, load and unload containers, with at least 1-year experience.
Pull orders and prepare them for shipping, attach labels and close boxes after verifying the correct number of items are in the box.
Operate the Order picker machine to pull orders from warehouse.
Bilingual English / Spanish – read and write fluently a plus
Work hours are from 8:00 AM to 5:00 PM
Pay Rate is from $14.50 per hour based on experience
Work in a drug free environment
This is a temp to hire assignment and the company in searching for a candidate that is looking for a long-term assignment. Will receive additional benefits once hired with the company.
Please apply in person if you are interested:
West Coast Staffing
1255 S. Atlantic Blvd.
Los Angeles CA 90022
For more information please call the office at 323-265-2002
Type: Full-time