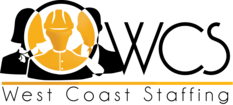 FORKLIFT DRIVER ONTARIO AND FONTANA AREA
Ontario, CA 91710
7/12/2019
Position Description
Forklift Drivers
Growing company in the city of Ontario and Fontana is currently hiring Certified Forklift Drivers.
With two years of experience driving a sit down forklift.
Responsibilities also include stocking merchandise in the warehouse, scanning received and outgoing merchandise. Loading and unloading containers. Labeling merchandise, according to client's requirements.
Applicants must be fluent in English and be able to read and write it.
Pay rate is $12.00 to 13.00 based on experience.
Day and swing shifts available
This is a temp to hire position, based on your performance, attendance, punctuality and attitude.
Please apply in person at:
West Coast Staffing
208 W. E Street – Suite D
Ontario CA 91761
Monday to Thursday from 9:00 AM to 11:00 AM
Please bring 2 forms of Identification and your forklift certification.
For more information, please contact Gloria Fernandez or Mayra Macias at 323-265-2002.