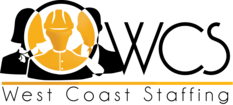 Furniture Loaders / Delivery
Position Description
Growing company in Vernon has an immediate opening for furniture order pullers, load, and unload containers.
Applicants should be able to work standing the 8 hours shift. Be able to lift up to 40 lbs, unassisted, over 40 will be with assistance.
Applicants may have to travel to San Diego on occasions, company will pay for travel time, and mileage.
Applicants should have reliable transportation and a valid driver's license.
The pay rate is $15.00 per hour, and workdays, are Monday to Friday
Employees are paid on a weekly basis.
If you are interested or need more information, please contact us at: 323-265-2002
Apply in person at: West Coast Staffing
1255 S. Atlantic Blvd.
Los Angeles CA 90022