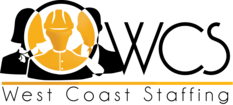 General Warehouse
Location: commerce/montebello
Position Description
Unloading and loading containers, palletizing and packaging light fixtures, Employees will be lifting an average of 35 to 40 lbs.
Spanish speaker preferred.
Submit Application or apply in person:
West Coast Staffing
1255 S. Atlantic Blvd
Los Angeles, CA 90022
Want to accept on-line employment applications for your own business?
Visit NinjaGig.com
today.