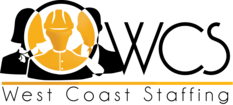 Inventory Control Assistant
Location: San Bernardino ca 92408
Position Description
Manage and maintain the company s material and stocked products.
Manage and control perpetual inventory stock counting/inventory
ensure that goods inward stock control is well organized and controlled
Ensure materials are ready and available for production as and when required
able to prepare bill of materials
must be able to use intermediate to advanced excel.
Want to accept on-line employment applications for your own business?
Visit NinjaGig.com
today.