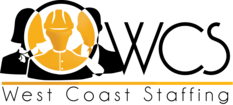 Laborer
Location: Ontario
Position Description
LABORER
Growing company in Ontario has immediate openings for laborers.
Applicants will be loading and unloading sacks.
Packing fertilizer into plastic bags
Must be able to lift up to 40 pounds
Work Monday to Friday from 6:00 AM to 2:30 PM
Should be able to work outdoors.
Full time - Temp to hire position
Must have steel toe shoes
If you are interested please apply in person
Monday to Thursday from 9:00 am to 3:00 PM
West Coast Staffing
208 W. E Street Suite D
Ontario CA 91761
Call or email for more information: 909-939-4918 or Pbrown@wcstaffing.net
Want to accept on-line employment applications for your own business?
Visit NinjaGig.com
today.