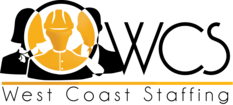 Lathe, Grinder, Machinist
Location: Pico Riverca, Ca
Position Description
NOW HIRING FOR THE FOLLOWING POSITIONS
Lathe operator - $18.00 per hour
Grinder - $18.00 per hour
Machinist - $16.00-18.00
Growing NEW company in Pico Rivera, has immediate openings for someone who has experience as a Lathe operator, Grinders, or Machinist to make custom parts for clients.
This is a temp to hire position, for the ideal candidates.
Company offers benefits after completing probationary period.
If interested, please send your resume to Mmacias@wcstaffing.net and apply in person at
West Coast Staffing
1255 S. Atlantic Blvd.
Los Angeles CA 90022
For more information, please contact 323-265-2002
Want to accept on-line employment applications for your own business?
Visit NinjaGig.com
today.