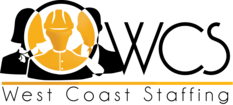 Lead Supervisor
Location: Compton CA
Position Description
PRIMARY DUTIES & RESPONSIBILITIES
• Employee must provide training, supervision, and lead all workers to understand how to work efficiently, safely, and maintain accuracy.
• Employee must record and provide daily efficiency numbers on all outbound & inbound activity in order to establish that the rates in place are accurate and to also to know how to schedule labor accordingly and efficiently.
• Report staffing needs to immediate Supervisor
• Employee must be able to use all warehouse equipment in order to train staff properly and maintain a safe work environment.
• Must be able to answer all questions regarding open orders to the CSR that handles customers account
• Employee will need to coordinate with all carriers for deliveries and pick ups
• Employee will from time to time be required to communicate with a customer
• QC of all inbounds and out bounds based on customer requirements and company established SOP'S.
• Employee must be able to read and fully understand customers rates to insure work is in scope of rate agreement
• Responsible to attend daily staffing and facility meetings with immediate supervisors
Want to accept on-line employment applications for your own business?
Visit NinjaGig.com
today.