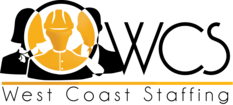 Loaders, Order pullers, Pick and Pack.
Position Description
Growing distribution and fulfillment company in INGLEWOOD CA., has immediate openings for Loaders order pullers & Pick and Pack workers, to process orders.
Applicants will be required to work from Day Shift or Swing Shift, some overtime occasionally.
Pay rate begins at $13.00 per hour.
Job Duties include, unloading and loading containers, pulling orders throughout the warehouse to fill online orders from clients, attach labels to the boxes, stack on pallets to prepare for shipment through UPS and FedEx.
Workdays are Monday to Friday, but some weekend work available.
Application should have a clean background check
Applicants should be able to read and write English
If you are interested, please apply in person at:
West Coast Staffing
1255 S. Atlantic Boulevard
Los Angeles Ca. 90022
For more information, please contact our office at 323-265-2002
Type: Full-time