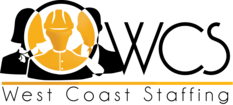 Loading/Unloading
Location: job is in the city of Ontario, warehouse work - loading and unloading, need working shoes
Position Description
We have work in the area of Ontario Ca - 1 shift
loading and unloading
warehouse work , need working shoes
Apply in person at:
208 West E. St office #D Ontario CA 91762
909-939-4988
for more information call - 323-265-2002
When applying please bring:
Be sure to bring your ID and Social!
apply in person Monday to Thursday 8-12 noon
Want to accept on-line employment applications for your own business?
Visit NinjaGig.com
today.