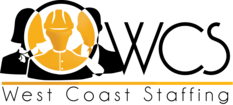 Meat Processing
Location: Vernon, CA, CA 90023
Position Description
Growing company in vernon is seeking meat cutters who are highly motivated, dependable, results oriented, and operate with a level of responsibility and integrity.
The essential functions include:
*Adhere to all food safety defense and compliance requirements
*Able to participate and follow production procedures and discipline
*Operate within established HACCP guidelines
*Operate within established SSOP guidelines
*Operate within established GMP guidelines
*Maintain production logs as required
*Inspect and maintain equipment to ensure proper working condition
*Packaging and labeling of finished food products
*Ensure proper security of meat and by-products
*Frequent lifting and pull/push up to 25lbs; occassional up to 60lbs.
Skills and abilities required to perform the essential job function:
Communication Skills and Abilities:
*Ability to read, analyze and interpret office documents
Additional Duties & Responsibilites:
*Assist Processing Supervisor as required
*Assist Sales/Production Manager as required
Education, experience and certificates
*High school education, GED or equivalent
*Compatible Work Experience
*Job related Certificates programs
*HACCP certified a plus
*Demonstrate ability to be responsible with good follow-through
*Drivers license, Class C
Want to accept on-line employment applications for your own business?
Visit NinjaGig.com
today.