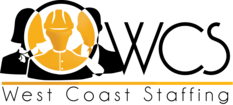 MECHANIC – MAINTENANCE TROUBLESHOOTING
Vernon, CA 90023
7/12/2019
Position Description
Growing company in the city of Vernon has an immediate opening for a mechanic to work on product packaging assembly lines.
Qualified applicants should be familiar with moving conveyor set up, troubleshooting equipment malfunctions, assembly of new production lines, make repairs and adjustments to maintain lines running efficiently.
Applicant should be familiar with using tools and have some of his own tools.
The position is on the day shift, but the shift starts early 4:00 or 5:00 AM.
The pay rate is $18.00 to $20.00 based on experience.
This could be a temp to hire position, and company offers benefits after direct hire.
If interested, please send you resume to Gfernandez@wcstaffing.net
Or apply in person at
West Coast Staffing
1255 S. Atlantic Blvd.
Los Angeles CA 90022
For more information please call 323-265-2002