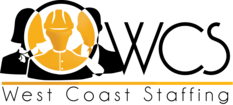 NOW HIRING COOKS AND FOOD PREP
Position Description
Growing senior assisted living home in Los Angeles CA., has immediate openings for Cooks and Food Prep personnel.
Applicants will be responsible for preparing food for 50 persons on a daily basis. Order and inventory new food, maintain dates on received food, ensure that food is being prepared following hygiene procedures, and use first in first out.
The cooks and food prep personnel, should maintain their work area clean and orderly, sanitize all cooking equipment and wash all materials used in preparation of meals, wrap the prepared food to maintain it fresh, and store properly. Follow Good Manufacturing Practice procedures.
You should be able to carry 30-40 lbs. as needed, work 8 hours standing.
Work hours are from 9:00 AM to 6:00 PM, Monday to Sunday weekends are rotated. Applicants must pass a background check and be fingerprinted for Federal Check, and take a food handling course and pass it successfully. Excellent full-time opportunity.
Hourly pay is $14.25 per hour and weekly pay.
If you are interested in this position, and have experience please apply in person or call for more information:
West Coast Staffing
1255 S. Atlantic Blvd.
Los Angeles CA 90022
Call: 323-265-2002