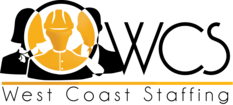 Overnight Freight Coordinator
Location: West Coast Staffing- Los Angeles
Position Description
Essential duties and responsibilities of the Freight Lead are the following:
Tracking all outbound deliveries on a daily bases.
Tracking weather conditions around the country
Scheduling all local deliveries using the company truck
Select carriers for shipments from a list of approved carriers and make the necessary arrangements for deliveries and pickups(Airfreight)
Schedule Airfreight driver
Schedule all common carrier freight with trucking companies
Process UPS and FedEx shipments daily as needed
Compare quotes from common carrier freight companies for the best rate
Alert the Sales Dept. on late deliveries and keep them updated on the status on the late deliveries
Update customers about the status of their orders
Reconcile airfreight statements and bills
Reconcile Overnight statements and bills
Prepare labels, bill of lading, packing slips, for shipping items
Keep updated procedures for important daily tasks
Keep accurate and organized files for daily paperwork
Inform Sales Dept. of any additional freight charges
Ensure Data Entry is done daily and accurately
Process all Freight claims
Deliver all backup paperwork to accounting as needed
Assist in answering inbound telephone calls
Other duties as needed
Knowledge, skills, and abilities needed:
Excellent communication skills are required, both written and verbal
Must process a high degree of self-motivation
Planning and time management are absolutely essential
Organizational skills are essential
Some college background is preferred
Must be comfortable on a computer to process data entry
Must have knowledge of software such as Office, Excel, Quick Books, FedEx, and UPS
Ability to multitask and operate in a fast-paced environment
Be willing to learn new logistics techniques and gain experience and negotiate freight rates
Provide customer service when required
Geographic knowledge of the United States and Mexico are a plus
Prior Supervisory or management experience is preferred
Bilingual(English and Spanish) is preferred
Job Type: Full-time
Salary: $15.00 /hour
Want to accept on-line employment applications for your own business?
Visit NinjaGig.com
today.