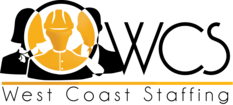 Packers needed - Commerce & Rancho Dominguez
Commerce & Rancho Dominguez
1/17/2021
Position Description
Growing manufacturing company in the Commerce and Rancho Dominguez area has immediate openings for Packers.
The packers will be responsible for packing, pulling orders, labeling boxes and sealing them to prepare for shipment.
Packers are required to maintain work area clean and orderly and to follow and follow safety regulations and company procedures, as required.
The company has 1 shift available SWING 4:00 to 12:30 pm, some overtime is available
The starting pay will be $13.00 to 15.00 per hour depending on experience
If you are interested, please apply at:
West Coast Staffing
1255 S. Atlantic Blvd.
Los Angeles CA 90022
For more information, please contact the office at 323-265-2002