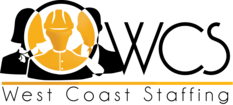 Packers Needed In Commerce
Position Description
Growing manufacturing company in the Commerce area has immediate openings for Packers.
The packers will be responsible for packing, counting, and weighing different types of tortillas as requested by the client.
Packers are required to maintain work area clean and orderly and to follow Good Manufacturing Practices and follow hygiene regulations as required.
The company has 2 shifts available SWING AND GRAVEYARD. Some overtime is available and start times are 4:00 PM and 12:00 AM.
This a temp to hire position and there is work Monday to Friday.
The starting pay will be $13.00 per hour.
If you are interested, please apply at:
West Coast Staffing
1255 S. Atlantic Blvd.
Los Angeles CA 90022
For more information, please contact the office at 323-265-2002