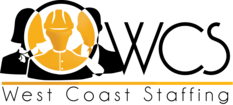 Pickers
Location: Commerce, CA 90040
Position Description
A Company in Commerce will be needing Pickers that know how to use an RF Scanner.
The shift is Sunday thru Thursday from starting at 5:00 AM
Pay rate is 12.00 /hr.
Come and apply in person:
West Coast Staffing
1255 S. Atlantic Blvd.
Los Angeles, CA 90040
Want to accept on-line employment applications for your own business?
Visit NinjaGig.com
today.