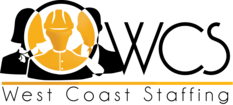 Plant Laborer/Production/Paper Company
Vernon, CA 90058
1/17/2021
Position Description
This is a long term position that has a rotation schedule. Applicants must be available to work morning, evenings, and graveyard shift. Schedule rotation is done on a weekly basis.
Some of the duties include:
Assists in general housekeeping duties in the production environment.
Assists with down days and startup production line procedures.
Maintains excellent attendance and punctuality.
Maintains work area according to to plant standard for safety, efficiency and cleanliness.
Attends safety meetings and abides by all safety rules set froth by company and government regulatory agencies and ensure that hazardous conditions are reported and corrected.
Requirements:
Read and use a tape measure
Use a utility knife safely
Must be able to operate a personal computer plus related software and other various standard office machines and equipment necessary to complete duties.