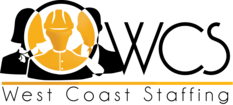 Please Read Before Applying Class B driver Needed Must has Roll Off Exp
Commerce, CA 90040
1/17/2021
Position Description
Class B Drivers
Growing Company in the City of Commerce has a current opening for a Class B Drivers for the Day shift temp to hire position.
Duties include:
A. Class B Driver must have three (3) years of previous experience driving as a Class B driver
B. Should have 3 years of continuous driving experience driving a Bobtail truck
C. And/or a roll-off truck
D. Applicants must have a valid Class B Driver license or Class A
E. Applicants must have current medical card
F. This position requires employees with good attendance and to be punctual
G. Company pays sick pay and holiday pay
H. Theirs is opportunity for growth, within the company and depending on the employee's job performance.
I. All hired employees will be required to take, and successfully pass, a drug screen and
Background check
This is an excellent opportunity for an outgoing person who is willing to grow with a company.