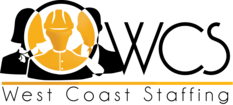 Produce Department -Full Time
Location: Commerce, Los Angeles
Position Description
We have immediate openings for produce manufacturing and processing company.
Work Environment: Temperatures could range from 35 degrees to 55-degree Fahrenheit for an extended period of time; also involves working in a wet environment. Potential Annual Base
Requirements
Location: Commerce and Los Angeles CA
Days Hours Req: Open availability during hours of operation is required for this position, candidates should have a flexible availability to work a variety of shifts between 3 am- 12 pm. Weekends and some holidays are required.
Qualifications:
• Six months or more related experience preferred.
• Strong attention to detail
• Strong produce knowledge
• Accuracy, attention to detail and quality control standards
• Strong work ethic/high energy
• Ability to multitask
• Able to work as part of a team and individually
• Standing and lifting for up to 8-10 hours per day
• Must be able to grasp objects and lift up to 40lbs
• Reliable transportation required
Submit Application or apply in person:
West Coast Staffing
1255 S. Atlantic Blvd
Los Angeles, CA 90022
Want to accept on-line employment applications for your own business?
Visit NinjaGig.com
today.