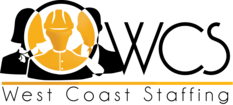 Project Manager
Location: vernon ca
Position Description
Position works with Director of safety.
Preconstruction:
Develop and distribute project budget/bid invitations to subcontractor bidders
Track and organize subcontractor proposals
Assist in compiling budget documents in consultation with responsible manager
Participate in developing initial project in consultation manager with responsible manager
Construction coordinator:
Update schedules with critical path items and ongoing review and shedule tracking
Process RFI's bulletins and submittals
Document control of RFI's and shop drawing set up and electronically
Manage change orders and subtractor invoices
Participate in post project review with key project personnel
Manage project closeout activities including as-built drawings, warranties and training.
Want to accept on-line employment applications for your own business?
Visit NinjaGig.com
today.