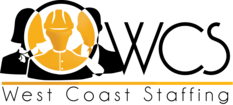 SE SOLICITAN OPERADORES DE MAQUINA!!! COMMERCE, CA
Location: Commerce, CA 90040
Position Description
SE SOLICITAN OPERADORES DE MAQUINA!!!
-Compania de plastico
Turnos Disponibles: 1er 8:00 am to 4:00 pm & 3er 12:00 am to 8:30 pm
Aplique hoy, inicie manana!
Aplicaciones en persona en:
West Coast Staffing
1255 S. Atlantic Blvd
Los Angeles, CA 90022
Para preguntas, favor de contactar: Bryan/Giselle/Mayra at 323-265-2002
Want to accept on-line employment applications for your own business?
Visit NinjaGig.com
today.