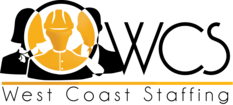 Shipping & Receiving Clerk - Warehouse Person
Position Description
Growing Auto parts Company in Commerce, has an immediate opening for a Shipping & Receiving / Warehouse Person.
The applicant should have the following experience:
A. Preparing labels for shipping packages with Fed-ex, UPS, GSO Etc..
B. Have experience stocking merchandise in warehouse.
C. Pulling orders
D. Cycle Inventory of merchandise.
Temp to hire position, with weekly pay starting at $14.00 -15.00 per hour based on experience.
Day shift 8:00 AM to 5:00 PM
If interested, please apply in person at:
West Coast Staffing
1255 S. Atlantic Blvd.
Los Angeles CA 90022
For more information, please call the office:
323-265-2002
Send Resumes to Gfernandez@WCstaffing.net
Type: Full-time
Pay: $14.00 to $15.00 per HOUR