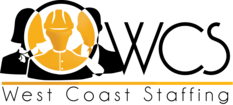 Shipping & Receiving Clerk -Warehouseperson
Position Description
Growing Autoparts Company in Commerce, has an immediate opening for a Shipping & Receiving / Warehouse Person.
The applicant should have the following experience:
A. Preparing labels for shipping packages with Fedex, UPS, GSO Etc..
B. Have experience stocking merchandise in warehouse.
C. Pulling orders
D. Cycle Inventory of merchandise.
Temp to hire position, with weekly pay starting at $14.00 per hour based on experience.
Day shift 8:00 AM to 5:00 PM
If interested, please apply in person at:
West Coast Staffing
1255 S. Atlantic Blvd.
Los Angeles CA 90022
Applications taken from 9:00 AM to 12:00 Noon
Monday to Thursday
For more information, please call the office:
323-265-2002
Type: Full-time