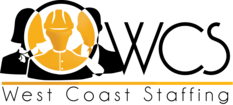 Shipping & Receiving Clerk
Santa Fe Springs
1/17/2021
Position Description
- Checking Products to see if they are correct
- Counting product, boxing, palatalizing, and shrink raping
- General Labor, cleaning, lifting and moving boxes.
- Using pallet jack and other equipment
- Inventory Control, making sure all product is counted correctly to be entered into system.
Must know how to use computers, RF Scanners, Microsoft Windows, excel, and email.
Must have knowledge of WMS and pay attention to detail.
Must have good date entry, be good with 10 key.
Pay Rate $12-15 hr DOE
Two shifts available 1st & 2nd
If interested please come in and apply. Bring 2 forms of ID (SSC & D.L)
1255 S. Atlantic Blvd
Los Angeles, CA 90022
Phone: 323-265-2002