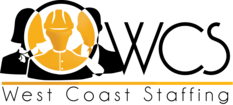 Shipping & Receiving
Location: Vernon, CA 90058
Position Description
Produce company in Vernon is looking for a Shipping & Receiving Clerk
Description:
- Shipping and Receiving Clerk
- 1:00AM - 12:00 PM 2 hrs. of over time
- Must be able to work in cold warehouse
REQUIRED:
- Minimum of 2 years experience
- Must wear jackets and work boots
- English
Please apply in person at:
West Coast Staffing
1255 S. Atlantic Blvd.
Los Angeles, CA 90022
Want to accept on-line employment applications for your own business?
Visit NinjaGig.com
today.