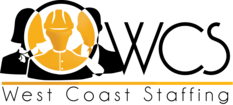 STRAPPERS / SHRINK WRAPPER
Los Angeles, CA 90022
1/4/2021
Position Description
Growing company in Vernon has immediate openings strappers / shrink wrap operators.
The applicants should have a minimum of 6 months experience working with strapping pallets, and shrink wrap the pallet, and corrugated boxes a must.
The opening is for the swing shift which starts at 3:00 PM.
Pay starts at $17.62 per hour
Work is Monday to Friday plus some Saturdays, when needed. Employees are required to join the union after 30 days of work.
If you are interested, please apply in person at:
West Coast Staffing
1255 S. Atlantic Blvd.
Los Angeles CA 90022
Call for more information: 323-265-2002
Type: Full-time