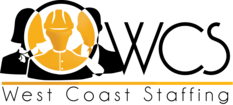 Trimmers
Location: City of Commerce, CA
Position Description
TRIMMERS
Growing company in the city of Commerce, has immediate openings for Trimmers.
Applicants will be trimming the threads, off clothing garments and folding them to prepare for shipment.
You should have some experience in trimming and preparing garments to send to stores.
If you are interested in this position, please apply in person at:
West Coast Staffing
1255 S. Atlantic Blvd.
Los Angeles CA 90022
If you have any questions, please contact the office at 323-265-2002
Want to accept on-line employment applications for your own business?
Visit NinjaGig.com
today.