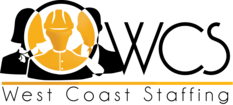 Upholsterers for Furniture
Lynwood, DE 90002
7/15/2019
Position Description
Growing company in Lynwood has immediate openings for furniture upholsterers.
Applicants must be familiar with measuring, cutting patterns, sewing, stapling and using glue guns.
Qualified candidates, should have minimum of 2 years experience.
Salary based on experience.
If you are interested in this position please apply in person:
West Coast Staffing
1255 S. Atlantic Blvd.
Los Angeles CA 90022
For more information, please call the office at 323-265-2002 and ask for Miguel.