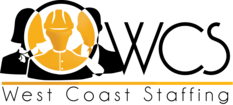 VITAMIN MIXERS/COMPOUNDERS
Position Description
Growing Vitamin Manufacturing company in Montclair CA has 5 immediate openings for Vitamin Mixers / compounders.
The company works a 4/10 work week, Monday to Thursday, and if there is work on Friday it will be overtime (Considering you have work the full week).
The employees are required to prepare batches of vitamins, follow the standard operating procedures, document, and log every step to ensure that the quality of the product is maintained.
Follow GMP procedures and hygiene requirements.
Pay rate begins at $14.00 per hour – Weekly Pay
If you are interested and meet the qualifications listed above, please call our office
Or apply in person at:
West Coast Staffing
11800 Central Avenue – Suite 123
Chino CA 91710
Phone: 909-939-4988