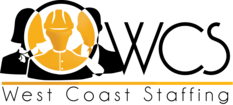 Warehouse Clerical- Shipping/ Receiving
Position Description
Correctly and consistently bills customers orders. Respond to the daily tasks assigned. Keep warehouse office clean and maintained. Check printer for orders. Filling. Process UPS orders/ make labels. Ability to solve problems and interpret a variety of instructions furnished, written, verbal, diagram or schedule form. Ability to read, write and comprehend simple instructions, short correspondence and memos. Individuals must be able to perform each duty effectively in the best interest of the company. To insure the best customer service possible. Other duties assigned.
Pay rate $10.50 per hour
*Second and Third shifts needed*
If interested, please apply in person at:
West Coast Staffing
1255 S. Atlantic Blvd
Commerce, CA. 90022
Applications are taken Monday - Thursday 8:00am - 12:00 noon.
For more information, please contact Mayra at recruiter@wcstaffing.net or Giselle at gogaz@wcstaffing.net