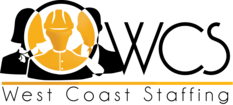 Warehouse Job Openings- Santa Fe Springs
Santa Fe Springs, Whittier and Pico Rivera areas
1/17/2021
Position Description
We currently have 10 openings in the cities of Santa Fe Springs, Whittier and Pico Rivera areas.
Employees will be pulling orders to fill client requests, must be able to lift between 30 pounds. Package them into corrugated boxes, label and seal them to prepare for shipping.
Full time position 8:00-5:00 PM - Monday to Friday
Pay rate $13:00 per hour
Maintain work area clean, organized and orderly.
If interested, please apply in person at:
West Coast Staffing
2409 S. Atlantic Blvd.
Commerce, CA. 90040
Applications are taken Monday to Thursday form 8:00 AM to 12:00 noon.
For more information, please contact Mayra at recruiter@wcstaffing.net
Thank you.