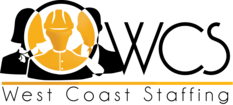 Warehouse Lead
Location: City of Commerce, CA
Position Description
Warehouse lead will oversee and participate with shipping & receiving, storing spices (chili, peppers, garlic and ginger) assure that all orders are shipped in a timely manner.
Employee needs to have basic math skills, forklift certification.
This is a long term position
"Strong smell of spices"
Pay rate 14.00+
Want to accept on-line employment applications for your own business?
Visit NinjaGig.com
today.