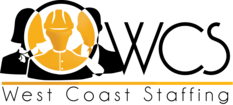 WAREHOUSE LOADING & UNLOADING – ORDER PULLERS
Commerce, CA 90022
1/17/2021
Position Description
Construction Equipment/Supply Distributor in the city of Commerce, CA has an immediate opening for warehouse personnel.
Job duties/experience needed will include:
- Order Picking
- Loading /Unloading Containers
- Stocking Warehouse
- Shrink Wrapping
- Forklift Experience (helpful but not required)
- RF Scanner Experience
- Good Attendance
- Positive Attitude
- Work Well w/ Others
- RF Scanner Experience
- Starting pay is $14.00 per hour,
- Monday to Friday. (Shift begins at 8:30 AM)
There is a chance that you may get hired directly after completing your probationary period.
If you are interested, please apply in person at:
West Coast Staffing
1255 S. Atlantic Blvd.
Los Angeles CA 90022
For more information, please contact 323-265-2002
Type: Full-time