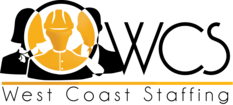 WAREHOUSE LOADING & UNLOADING – ORDER PULLERS
Commerce, CA 90022
7/11/2019
Position Description
Growing wholesale distribution company in Commerce, and Los Angeles has immediate openings for warehouse personnel.
Job duties will include loading and unloading containers, stocking warehouse merchandise in designated areas. Pulling orders for clients as needed, and for other stores as requested.
Qualified candidates should be able to lift up to 40 pounds, work extra hours, to complete daily orders.
Starting pay is $11.00 per hour, Monday to Friday. Shift begins at 8:00 AM sharp, there is a chance that you may get hired directly after completing your probationary period.
If you are interested, please apply in person at:
West Coast Staffing
1255 S. Atlantic Blvd.
Los Angeles CA 90022
For more information, please contact 323-265-2002