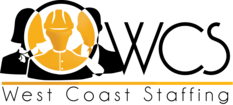 Warehouse/ Order Selector
Location: Vernon, CA, CA 90023
Position Description
Growing company who specializess in meat are seeking individuals who are highly motivated, dependable, results oriented and operate with a high level of responsibility and integrity.
The essential functions include:
*The accurate selection & pulling of customer orders
*Effectively work with inventory control, inventory organization, and proper lot rotation
*Maintain logs and documents
*Adhere to all food safety defense and compiance requirements
*Maintain a clean and organized work environment including chiller, Freezer, loading dock
*Inspect and maintain equipment to ensure proper working condition
*Attend and participate in Employee Safety Meetings
*Other duties as required
Skills and Abilities required to perform the essential job functions
Communication skills and Abilities:
*Ability to effectively present information and respond to questions from sales team, other employees, supervision and the general public
*Ability to verbally communicate; bilingual a plus
Additional Duties & Responsibilites
*Assist logistics Manager as required
*Assist Warehouse Manager as required
Work Environment
*40 hour work week with flexible schedule demands
*Ability to work in refrigerated and freezer environments
*Frequent lifting and pull/push up to 25lbs; occasional up to 60lbs
*Frequent use of feet to operate equipment pedals
*Alcohol/drug free zone
Educational, Experience & Certificates
*High School, GED, or Equivalent
*Compatible Work experience
*Job Related Certificates Programs
*Demonstrated ability to be responsible with good follow-through
*Forklift/Pallet Jack Certification
*Valid Drivers License Class C
*Must Speak Fluent Spanish
Want to accept on-line employment applications for your own business?
Visit NinjaGig.com
today.