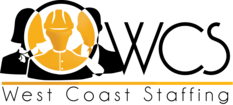 warehouse
Location: SANTA FE SPRINGS
Position Description
Job Openings
WAREHOUSE
We currently have 10 openings in the cities of Santa Fe Springs, Whittier and Pico Rivera areas:
Employees will be loading and unloading containers, must be able to lift between 30 to 40 pounds. Pull orders, package them into corrugated boxes, label and seal them.
Pay Rate $11.00 per hour
Maintain work area clean, organized and orderly.
If interested, please apply in person at:
West Coast Staffing
2409 S. Atlantic Blvd
Commerce CA 90040
Applications are taken Monday to Thursday from 8:00 AM to 12:00 noon.
For more information, please contact Gloria Fernandez or Mayra Macias. Thank you,
2409 S. Atlantic Blvd., Commerce CA 90040
Phone: 323-265-2002 - - Fax: 562-393-4474
Want to accept on-line employment applications for your own business?
Visit NinjaGig.com
today.