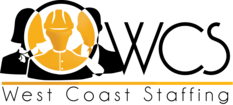 Warehouse Worker
Location: West Coast Staffing- Los Angeles
Position Description
Candidate must have experience in operating an electric pallet jack and a forklift.
Candidate must be comfortable in working in a cold environment-35 degree.
Candidate must wear non-slip shoes/work shoes and wear warm but comfortable clothes.
No jewelry, makeup or long nails are allowed.
Candidate must have knowledge in receiving, loading, and unloading trucks and working with produce.
Job Type: Full-time
Salary: $12.00 /hour
Want to accept on-line employment applications for your own business?
Visit NinjaGig.com
today.